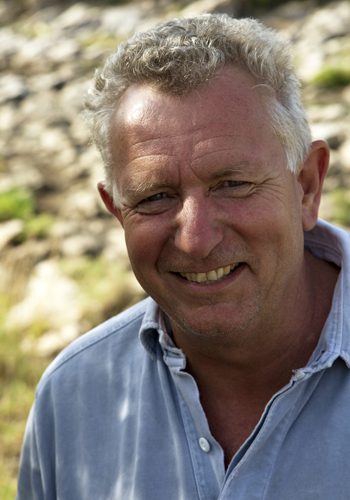 Keith Scholey is currently a director of Silverback Films Ltd and Executive Producer of the Discovery Channel series 'North America' and Animal Planet/Discovery International series 'Castaways. He is also a joint director of the Disneynature cinema film 'Bears'.
Born and raised in East Africa, he qualified as a Zoologist with both a degree and Phd from Bristol University. In 1982 he worked as a wildlife stills photographer, a passion he continued throughout his television career. He also began working with the BBC Natural History Unit as a researcher and subsequently became a producer making many films for the Natural World and Wildlife on One series as well as for special series including David Attenborough's award winning 'The Private Life of Plants'. In 1993 he became editor of Wildlife on One and creating series such as the 'Wildlife Specials' and 'Big Cat Diary'.
In 1998 he was appointed the Head of the Natural History Unit and as editor in chief oversaw series including David Attenborough's Life of Birds and The Life of Mammals, Blue Planet, Andes to Amazon, Cousins and Wild Africa. In 2002 he was appointed Controller of Specialist Factual, responsible for BBC Natural History, Science, History, Arts, Business and Religious in house productions. Natural History productions made during this time included Springwatch, David Attenborough's Life in the Undergrowth and Planet Earth. Other department major series included Seven Industrial Wonders, Egypt and Rome, and specials such as Pompei and Supervolcano.
In 2006 he was appointed the Controller of Factual Production, responsible for all BBC 'in house' Factual television production across England and also the Deputy Chief Creative Officer for Vision Productions. Vision Productions is responsible for Drama, Entertainment, Comedy and Factual in house productions. During this time he was responsible for the development and launch of The One Show.
In 2008 he left the BBC to pursue an independent career in natural history cinema and television production. During this time he directed the Disneynature cinema film 'African Cats' as well as being the Executive Producer of Discovery's 'North America'.
Awards for productions he has been responsible for include Emmies, Baftas, RTS's, Wildscreen Pandas and Jackson Hole Awards. He was awarded a Doctor of Science degree from the University of Bristol.