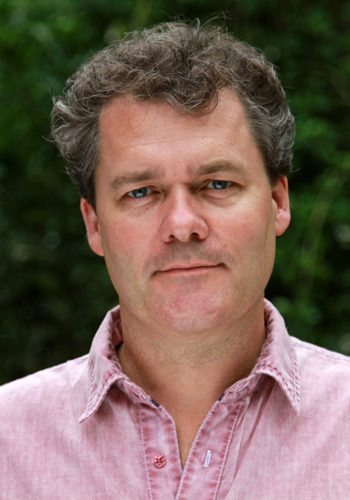 Huw graduated from London University with a History and Politics degree – not the typical background for someone working in natural history television but a long passion for wildlife was rewarded with a job at Partridge Films, one of the leading independent natural history film companies in the 90's. After three years with Partridge, making educational films for National Geographic, amongst others, he went on to work with Mike Birkhead Associates, where he made two BBC Natural Worlds in the US; Badlands, which involved living in a trailer house in South Dakota for a year and becoming fairly intimate with prairie dogs, and Grand Canyon, which took another year in the field.
He joined the BBC NHU in 1995 where he worked on long running series like 'Wildlife on One' and 'Big Cat Diary', as well as some of the Unit's biggest blue chip landmark series, including 'Land of the Tiger', 'Andes to Amazon', and Sir David Attenborough's 'Life of Mammals'. In 2003, he became part of the 'Planet Earth' team, under Alastair Fothergill, and produced three episodes for this hugely popular and multi award winning series.
Following Planet Earth, he was appointed Series Producer of 'South Pacific', a six part landmark series for BBC2. This series was the recipient of a number of awards including an Emmy for best cinematography.
In 2009 he left the BBC to join Wild Horizons and, under Keith Scholey, was the Series Producer for 'North America' – Discovery Channel's first foray into fully funded blue chip, landmark natural history programming.
He is now the Series Producer for 'Castaways', a presenter led series on islands for Discovery International and Animal Planet, and 'The Hunt', a major blue chip series for BBC1 looking at the world's predators and prey. Both are being made by the newly formed Silverback Films, set up by Alastair Fothergill and Keith Scholey.
In addition to his TV work, he has written and presented a number of Radio programmes on subjects ranging from raccoons in Chicago to the Gobi desert in Mongolia. Huw has also contributed nearly a dozen pieces for Radio 4's long running news strand, From Our Own Correspondent.